I recently won a box of Sizzix Sculpting Foam and today broke it out to play with it. Oh my goodness - what fun! It is a very light foam that can be cut with die cuts. Add heat and shape and bend the flowers to make wonderful blooms! I did find that my heat gun blows the pieces around and I have to learn how to control the heat. But, I still had fun and made this card.
I hope you give this Sculpting Foam a try!
Interested in the supplies I used in this project? Most are listed below and some are affiliate links, which generates a me little commission (at not extra cost to you at all) when you click on the link and make a purchase.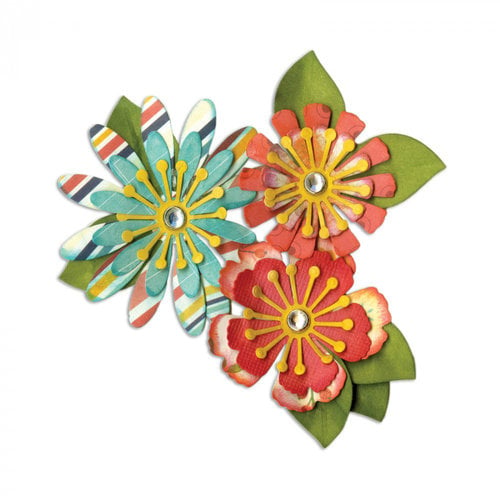 Thank you for stopping by today! I hope you are safe and healthy. Today we are enjoying blue skies and sun! I am happy to see the trees flowering! Take a moment to enjoy the small things!